Dearest students,
It is always important to be safe when you are using the internet and interactive games like Minecraft and Clash of Clans. If you are ever concerned or uncomfortable about something you see online, tell an adult immediately.
Here are a few handy guidelines to keep in mind. You can click on the image to enlarge it.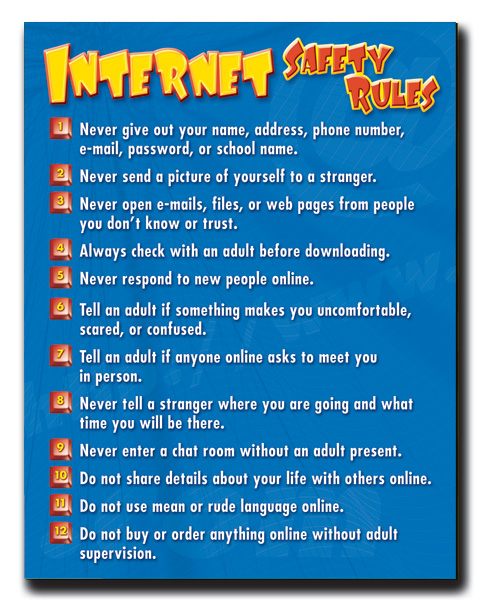 One more thing.
When a box pops up on the screen...
no matter how awesome it is...
DON'T CLICK ON IT without asking an adult!
For more information on internet safety, check out
this video
on BrainPop.
For this week's response:
Share an internet safety tip with your
classmates by leaving a comment below.
- or -
Share something you learned about
internet safety from this post!